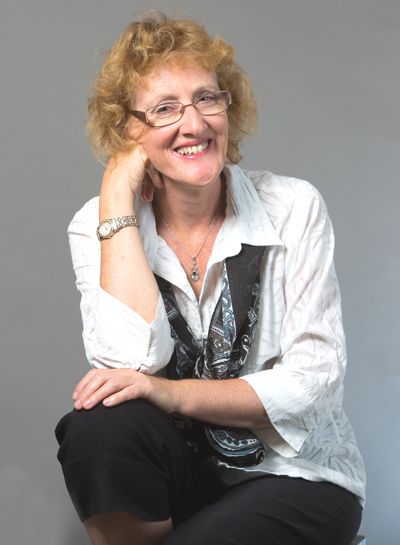 Chris qualified as a Bowtech (the original Bowen technique) practitioner in 2003 and has been a full member of the Bowen Association of Australia and Bowtech Academy of Australia since that time.
When new qualifications came in, Chris completed the additional modules required to obtain the nationally accredited qualification of Certificate VI in Bowen Therapy and then advanced studies for the Diploma of Specialised Bowen Therapy through Border College of Natural Therapies.
Chris has also completed a number of specialised Bowen Therapy workshops over the years. Several of those workshops involved using Bowen to help release post traumatic stress from the body.  Chris has done extensive research on the causes, effects and treatment of trauma in the broadest sense. Chris qualified as a Trauma Release Exercises instructor (TRE) in 2012 and as a Somatic Experiencing (SE) Practitioner in 2018. Further information on these techniques is available via the links at the bottom of this page.
Chris understands the importance of supporting children and their parents. Chris uses both Bowen Therapy and SE for this purpose, having researched their effectiveness in overcoming many health and behavioural issues, which often stem from birth and early childhood experiences.
Chris worked at Healthy Life Natural Therapies Clinic, Bribie Island, Qld from July 2006 to Feb 2011.  During that time she treated many customers with a wide range of symptoms. Chris is highly acclaimed in the local community for her skills, patience, compassion and understanding of people's problems.
In March 2011, Chris relocated to Springwood in the Blue Mountains, NSW.
Christine's story…
From my late 20's through to my mid 30's I suffered from severe back pain before discovering the amazing benefits of Bowen Therapy.  Even though I had been having Chiropractic treatment regularly (weekly-monthly) for a number of years, my back was getting worse.  During that period I was going through a very stressful time personally, struggling with marriage problems while trying to work, along with raising and keeping up with my two energetic young sons.  After seeing me limp around, a friend suggested Bowen Therapy… which I hadn't heard of.  His wife had just learnt it, as it had helped her recover from a horse riding accident.  My back pain lessened amazingly quickly after my first treatment and continued to abate during the following few weeks.  I was at last able to enjoy playing with my sons and get on with my life… but one of the things that stuck with me was the empathetic nature of my first Bowen Therapist… she cared about what was going on in my life and listened patiently to my story… which was not pretty at the time!  After experiencing my first few treatments, I knew that doing Bowen was what I wanted to do, when my children were older, so that I could share that wonderful experience with others… not only utilising this powerful technique but also providing a safe environment for people in need to tell their story and receive informed, nurturing support.
Qualifications